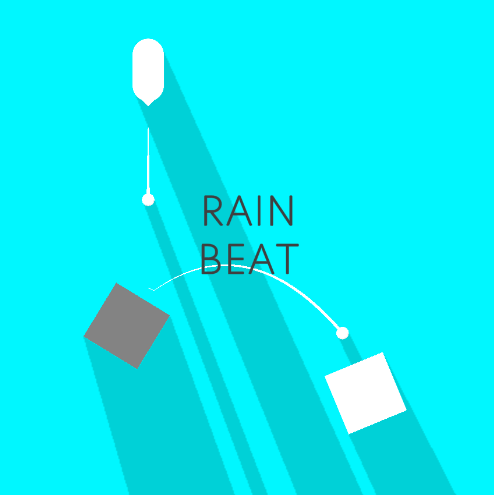 Rain Beat
A downloadable tool for Windows
Rain Beat is a simple physics based tool/toy for making short loops of music, inspired by Nintendo's electroplankton for the DS.
This was originally going to be a personal tool to find inspiration to make music for games I develop, but since the Tool Jam started right around the time I thought of the idea, I decided to give it features to make it more user friendly.
Currently, you are only able to make music using premade sounds, however I do intend on updating this so you can use your own sounds in the future.
How it works:
1. Place boxes that play sounds upon impact with a ball. (you can change volume and pitch)
2. Place droppers that drop/launch balls. (you can choose from timing of 4/4 and 3/3)
3. Press play to watch your music happen. (enjoy :D)
Current known problems;
The UI can disappear forever upon changing resolution (this is my fault for programming it based on 1080p, so until I can figure it out, the only resolution available is 1920x1080)
You can't save your work (still need to figure this one out, though I have an idea for how it should work so it *probably* won't take too long)
Download
Click download now to get access to the following files: